Attended an outstanding 3 day program on the latest research and current diagnosis and treatment of newborns, children and young adults with potential and existing sleep apnea in not so sunny (in fact cold and rainy) South Florida this weekend. All I can say is wow!! What a wealth of new knowledge we were presented with, by some of the world's most prominent physicians and dentists.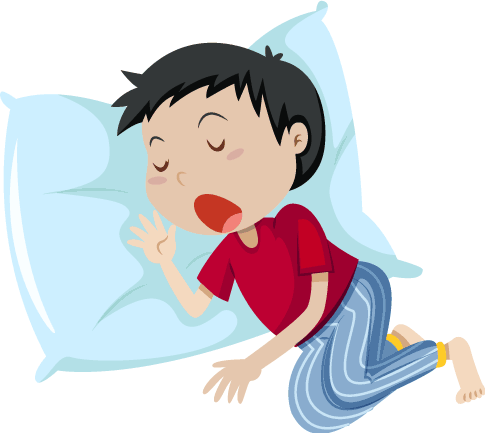 Most important facts learned:
It's never too early to be evaluated. In fact, newborns need to be seen by healthcare providers who really understand the critical interrelationship of the mouth, tongue and nasal breathing for the development of the face, head and upper airway.
Premature births, prior to 36 weeks, have a 77% chance of developing sleep apnea. Most important reason is that the swallowing reflex begins to develop in utero when the fetus swallows amnionic fluid. The tongue muscle will help develop the palate, which must be of a certain width to allow the nasal bone to create enough space for upper airway development. Upper airway breathing is critical for proper development.
Mouth breathing is always abnormal and will affect the development of the upper airway.
For optimal health, we are supposed to be able to breathe through our noses 96% of the time and through our mouths only 4% of the time.
Snoring in kids is NOT okay! Snoring at any age is annoying, but in children it is clear sign of airway development problems.

Proper screening of all children is critical, but who should do the screening? The vast majority of pediatricians do not yet know or understand the relationship of breathing and development of the face and nasal passages and the potential for sleep apnea. This very well could result from improper development due to blockages which could result in mouth breathing. Mouth breathing is only one of the signs of airway disorders.
Screening should be done by a well trained pediatrician, pediatric ENT, pediatric sleep physician, sleep apnea dentist or orthodontist. Preferable one who is board certified, so you can be assured you are seeing someone who stays up on the latest developments and treatments.
There are many more signs and symptoms to consider and we will continue this discussion in the coming days and weeks. Please follow along for further discussion on this important topic.
Further topics will include tongue tied newborns, palatal development, palatal expansion, tonsillectomy, adenoidectomy, ADHD and each of these relationships with airway development.
Call Dr. Scott Danoff, a board certified sleep apnea dentist if you have any questions on this important health issue.